High House is an elegant six storey, grade II listed Tenby Town House now completed after extensive refurbishment both internally and externally.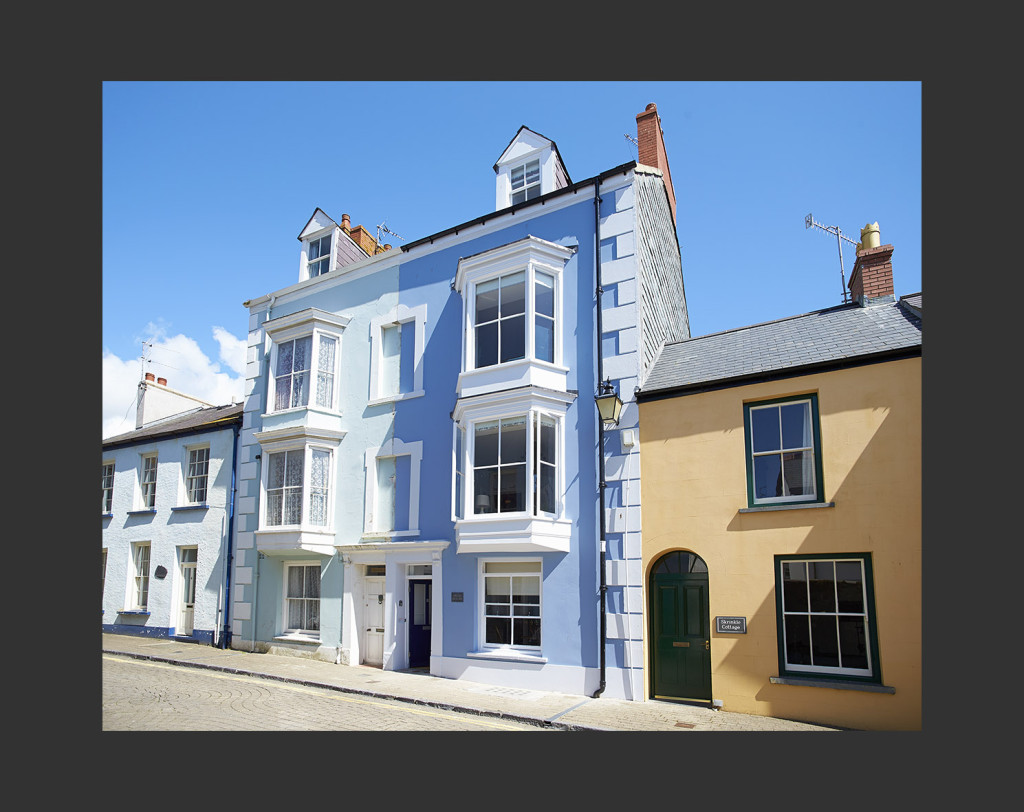 It has a fairly simple plan, narrow frontage with sufficient depth to have comfortable rooms both front and back about a typical Tenby central staircase with sweeping curved hardwood handrails. This arrangement allows light to flood into the core of the property at every floor level.
Externally the building fronts onto the pavement along the narrow cobbled street. It has a rear courtyard lit and paved to enjoy summer evenings.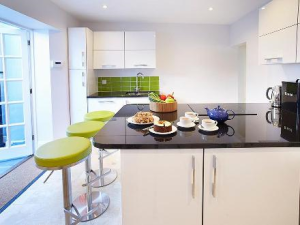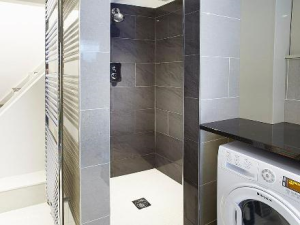 The renovation scheme involved the creation of a utility/wet room in the basement complete with a walk in shower to facilitate the buildings primary function as a beach holiday home in the resort. Further changes involved alterations on the ground floor linking the kitchen and dining room in to one continuous space with the external courtyard. Otherwise the plan layout remained the same, but bathrooms and showers were completely modernised.
The building is furnished and equipped to an extremely high standard, an ideal seaside holiday townhouse. Booking is available on-line through http://www.ruralretreats.co.uk/
Architect: Steve Hole Architects
LLP
Quantity Surveyor: Adrian Vasey of Downies
Main Contractor: FDS Construction
Mechanical Engineer: Narberth Heating and Plumbing
Electrical Engineer: Glen Bowen
Bespoke Furniture: Pembridge Furniture and Bugols