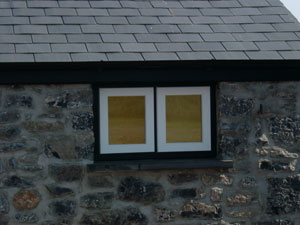 Barn Conversion—Conversion of an existing small barn to residential use observing the restrictions of the local planning policies
Design Solution
The scheme proposed that an extension be built to accommodate the new kitchen/dining area which incorporated the stone walls of a previous outhouse. Slate flooring was saved and reused and oak lintels were replaced in kind.
The roof structure was replaced to match the existing and reclad in slate. The barn had lain derelict for many years and was gradually giving in to the onslaught from the brambles that had overtaken it.
Our clients were sensitive to the situation and keen to see the building brought back to life and re-instated for future generations.
The building now has a new life and vibrancy reflecting its past use.
Contractors
Johnny Elston Construction | Approximate Contract value £125,000